Funny surprise today as I was repairing a Sharepoint 2013 installation.
Instead of insulting me in proper plain english, the server started to output some russian sentences as shown in the picture below: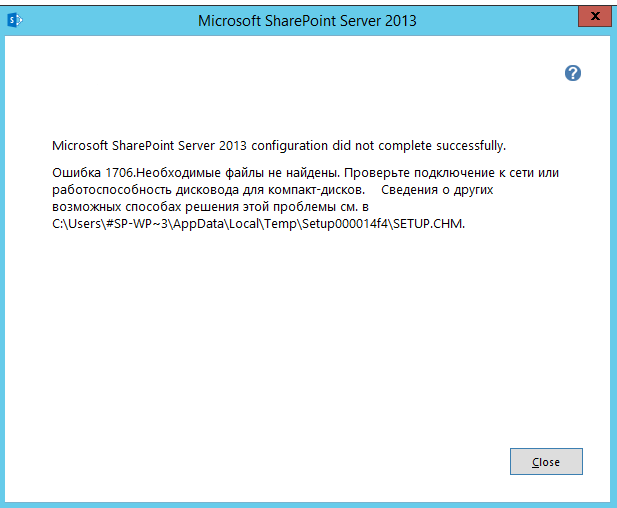 Google Translate was of no help, but looking at the MSI Error code revealed the issue: the ISO image that was mounted during installation was no longer present.
Mounting the ISO image help the message to vanish.